The Ballad of Ball
June 16, 2017
|
By Mishka
---
Big Baller Brand! Lonzo Ball's father Lavar has broken into the national media like a Miley Cyrus wrecking ball.
But can Lonzo Ball really Ball? Is he a superstar after all?
Nobody in the field of draft picks has more upside or downside, in my opinion. The thing that makes Ball so unique (besides literally everything off the court) is that his skill set is so inconsistent. Although he's always a clever distributor,  he's a very on/off type of shooter. And while he exhibits excellent defensive footwork, he lacks physicality. In a way, Ball is the antithesis of his father; a complete enigma.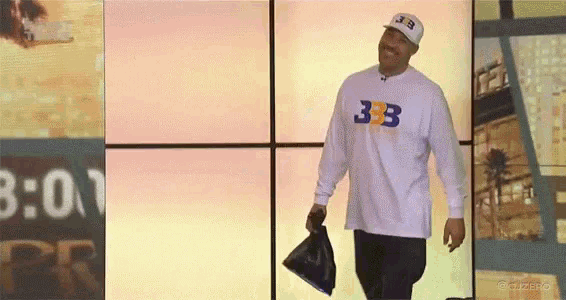 Another flaw of Ball's is his lack of Ball-handling ingenuity. He seemingly always tries to go left (his dominant side) when the defense is pressing him. This can prove to be a big problem.
Except when it's not.
One advanced statistic that will undoubtedly expose Ball at the next level is his pick and roll success rate (PnR). Ball turns the ball over 32.7% of the time during pick and rolls. That's really dropping the ball! In the NBA, PnR situations only get tighter and faster, and more frequent. Expect Ball to have a problem in acclimating to this part of the game.
And then there's the issue of his shot. He has a jumper that gives purists nightmares. Fundamentals are thrown to the wind with Ball's form- His dad has dubbed it "the Big Baller backyard shot". While the mechanics of Ball's shooting are unorthodox at best, adjustments may be the only thing stopping Ball from doing more of this:
As you can see, despite his "backyard" style, he can can be prolific with the three-pointer in the right circumstances. At 2 -point shots, however, he struggles mightily. Actually, to come clean – I don't know if he's very bad because he simply doesn't take them. In his first 22 games of 2017, he totaled a whopping TWO 2-point shots (disregarding dunks & layups) on ELEVEN attempts. That is all, two shots! We can deduce from this that he is not very comfortable from pulling up mid-range, and he is not a scoring threat unless its from outside the perimeter.

The aforementioned PnR turnover issue is accompanied with the fact that Ball all-to-often exposes the basketball in traffic, which once again can be an issue at the more elite level of the NBA, where the gaps are smaller. You have to learn to protect the ball, Lonzo! More ball Puns!
When we're talking about Lonzo Ball, we're talking about someone who at 6'6″, has elite height for a guard. We're talking about someone that has a circus act of a father. We're talking about someone that has shown excellent vision in the transition game. But beyond all that, out of all the top picks in the draft, we're talking about someone that has one of the most diverse skill sets, coupled with the most holes in his respective game. This is what makes Lonzo Ball the potentially biggest star, and biggest bust of the draft.
(Edited by Zach Marine)